A part of our business is also to carry out special assignments for our customers.
Through the years we have had many different types of orders - some of them quite large and time consuming, others small but still fun and challenging to work with.
Please take a look at some of the assignments we have had. The flags to your left will guide you through.
Please do not hesitate to contact us if you need a unique piece of silverware. Either from your own drawings or with help from us.
 
Let us help you fulfil your silverware dream.....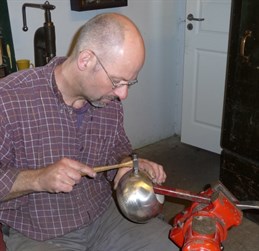 The hammer is one of the most important tools - and there are a lot of them!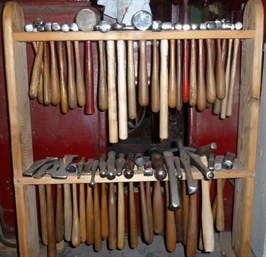 Contact information
How to reach us
Phone: +45 44 94 65 10
e-mail:
We strive to answer all enquiries within 48 hours
Here we are